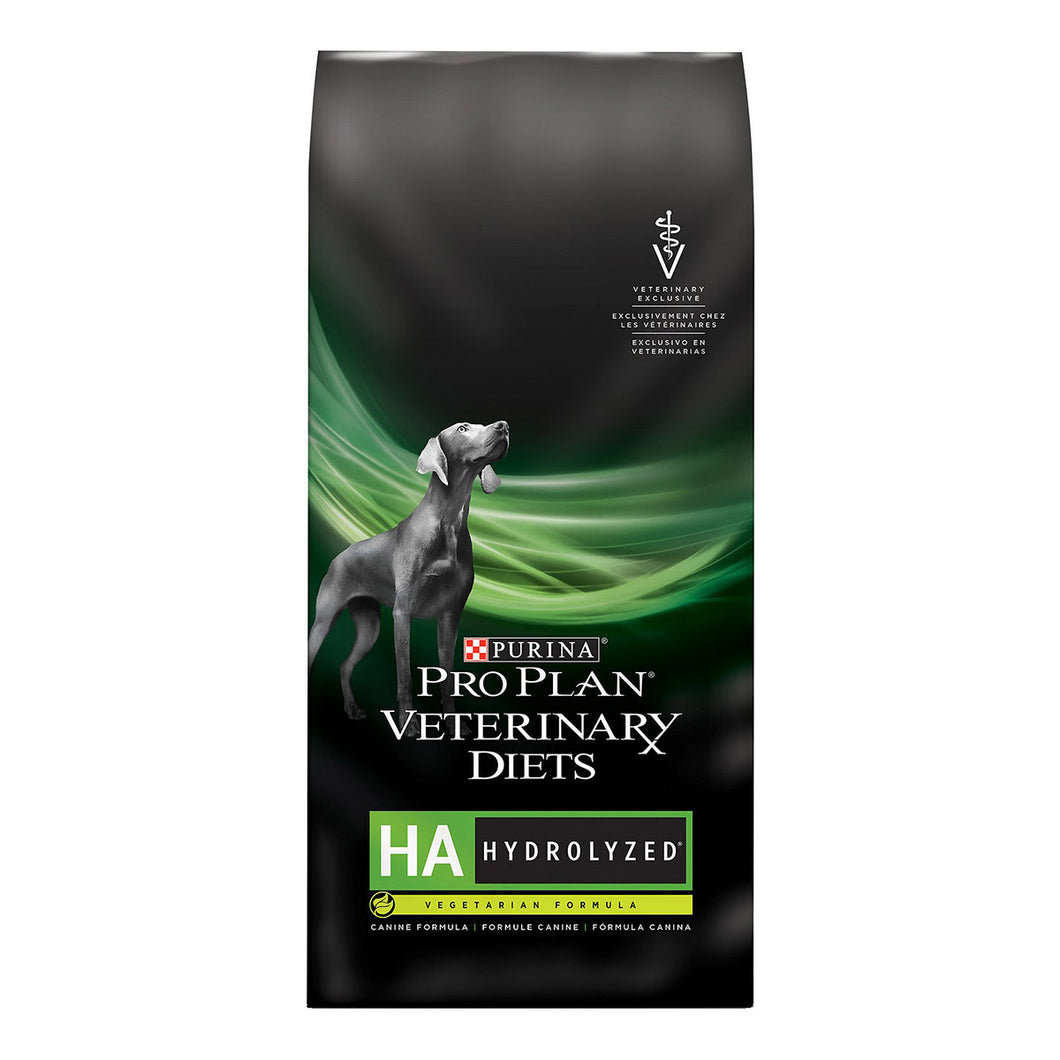 Purina Pro Plan Veterinary Diets HA Hydrolyzed Protein Vegetarian Canine Dry
Single hydrolyzed protein source
Single carbohydrate source
Highly digestible for optimal nutrient absorption
Purina® Pro Plan Veterinary Diets® HA Hydrolyzed® Canine Formula is highly digestible and contains hydrolyzed protein. Hydrolyzed protein is protein that has been broken down into small components, which are less likely to cause a negative response in food-sensitive dogs.
Purina® Pro Plan Veterinary Diets® is committed to helping you and your veterinarian make a true difference in your pet's life. Our diets are backed by extensive testing and scientifically formulated to help nutritionally manage dogs and cats with certain medical conditions.
The science behind our therapeutic diets represents a collaboration between Purina pet nutrition experts, researchers and veterinarians, resulting in proven nutritional breakthroughs and great-tasting formulas produced with high safety standards.
Ask your veterinarian about HA Hydrolyzed® today. For your pet's health, please see your veterinarian regularly.