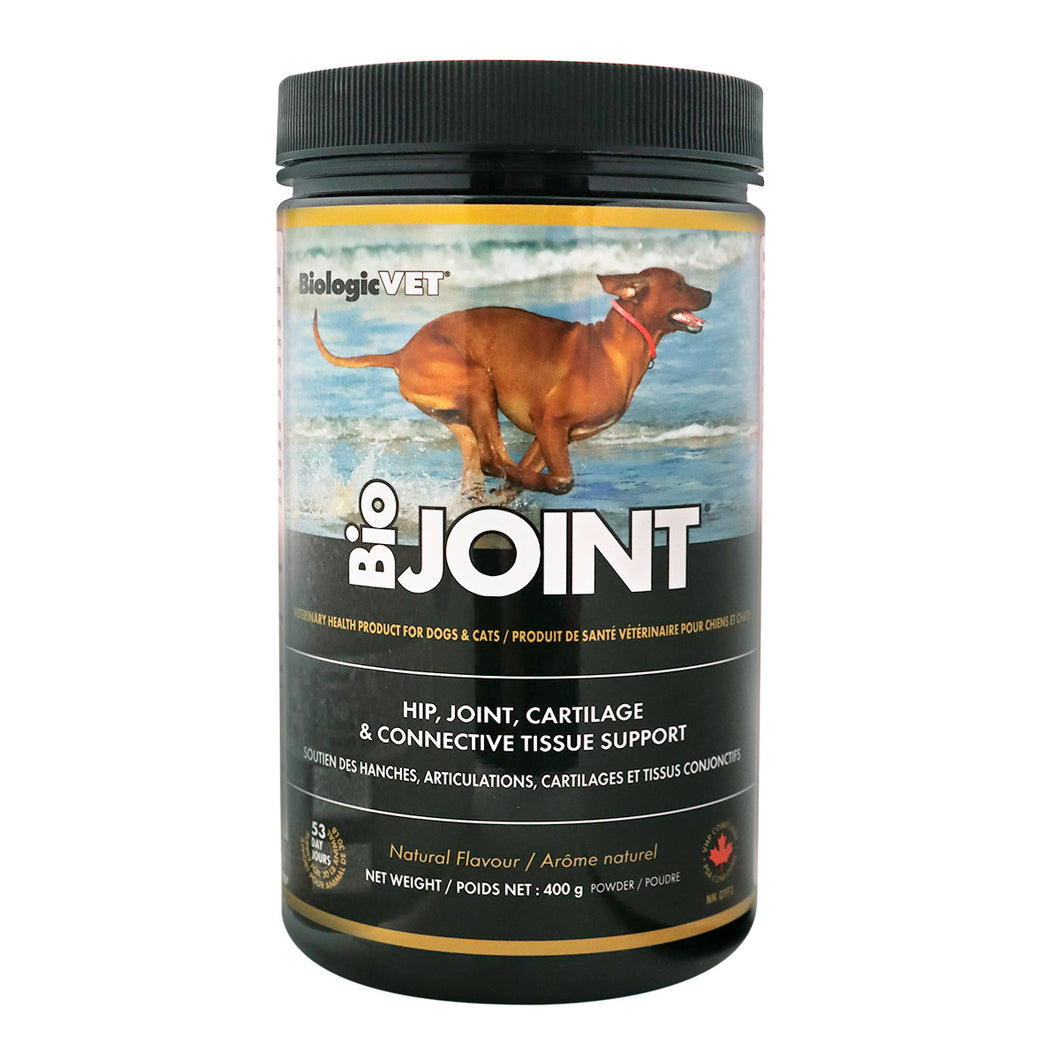 Biologicvet Biojoint-400g
Regular price $33.04 Sale
BioJOINT contains ingredients known to maintain normal healthy connective tissue and joint mobility.
Does not contain artificial: flavours, colours, preservatives or binders.
Each scoop provides glucosamine (200 mg), MSM (200 mg) and chondroitin (80 mg). 
Contains:  Boswellia serrata herbal extract which helps support the body's normal inflammatory response, Vitamin C and Grapeseed proanthocyanidins which are antioxidants that protect against free radical-induced tissue damage, support connective tissue health, help combat toxins and pollutants, low molecular weight chondroitin which helps maintain joint and connective tissue health.