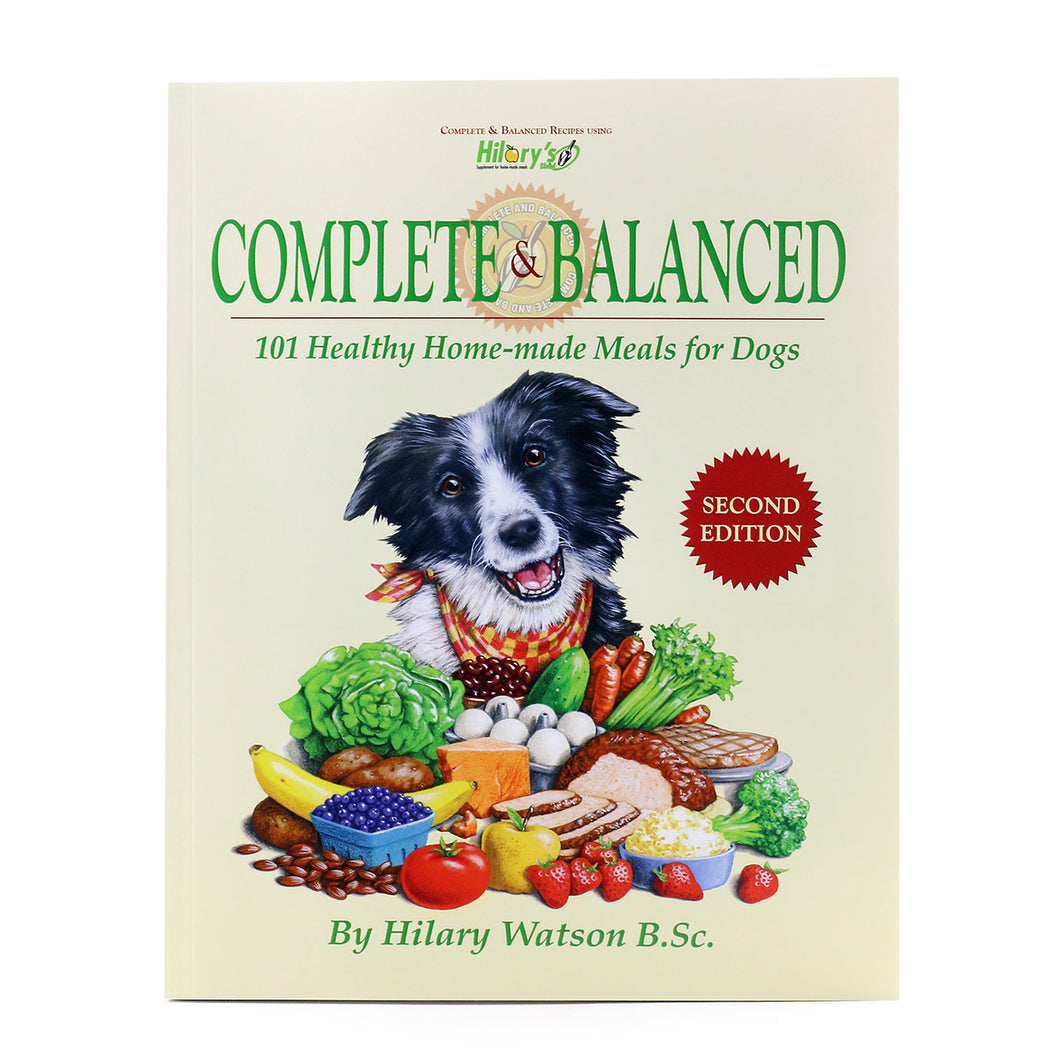 Hilary's Complete & Balanced Cookbook for Dogs
Regular price $26.65 Sale
Virtually all commercial canned and dry pet foods offer "complete and balanced" nutrition. Critics of home prepared meals claim they are inferior to commercial pet foods because they don't provide complete and balanced nutrition. While this is often the case, it doesn't need to be.

Using the same formulation software used by commercial pet food companies to formulate traditional pet foods, pet nutritionist Hilary Watson has created 101 home-made recipes that provide complete and balanced nutrition. The recipes in this book meet the nutritional requirements for dogs as defined by the Association of American Feed Control Officials (AAFCO) Dog Food Nutrient Profiles. A complete 43-nutrient profile, calorie content, and feeding guidelines are provided for each recipe.

Included in this book:

* 10 Transitioning Recipes
* 15 Adult Maintenance Recipes
* 8 Adult Vegetarian Recipes (including 2 Diabetic Recipes)
* 12 Adult Limited Antigen Recipes
* 10 Adult Low Calorie Recipes
* 5 Adult High Calorie Recipes
* 10 Puppy Recipes
* 10 Senior Recipes
* 4 Low Oxalate Recipes
* 6 Low Fat (Gastrointestinal) Recipes
* 6 Low Phosphorus/ Low Protein (Renal) Recipes
* 5 Low Sodium (Cardiac) Recipes

The recipes in this book use HILARY'S BLEND™ (formerly THE BALANCER) supplement for home-made meals. HILARY'S BLEND™ supplement is the first and only vitamin mineral pre-biotic supplement specifically designed to balance home-made recipes.

The recipes presented in this book offer the best of two worlds. They combine the nutritious goodness of fresh, human food ingredients with the scientific rigor of complete and balanced nutrition.

Your dog can do no better!