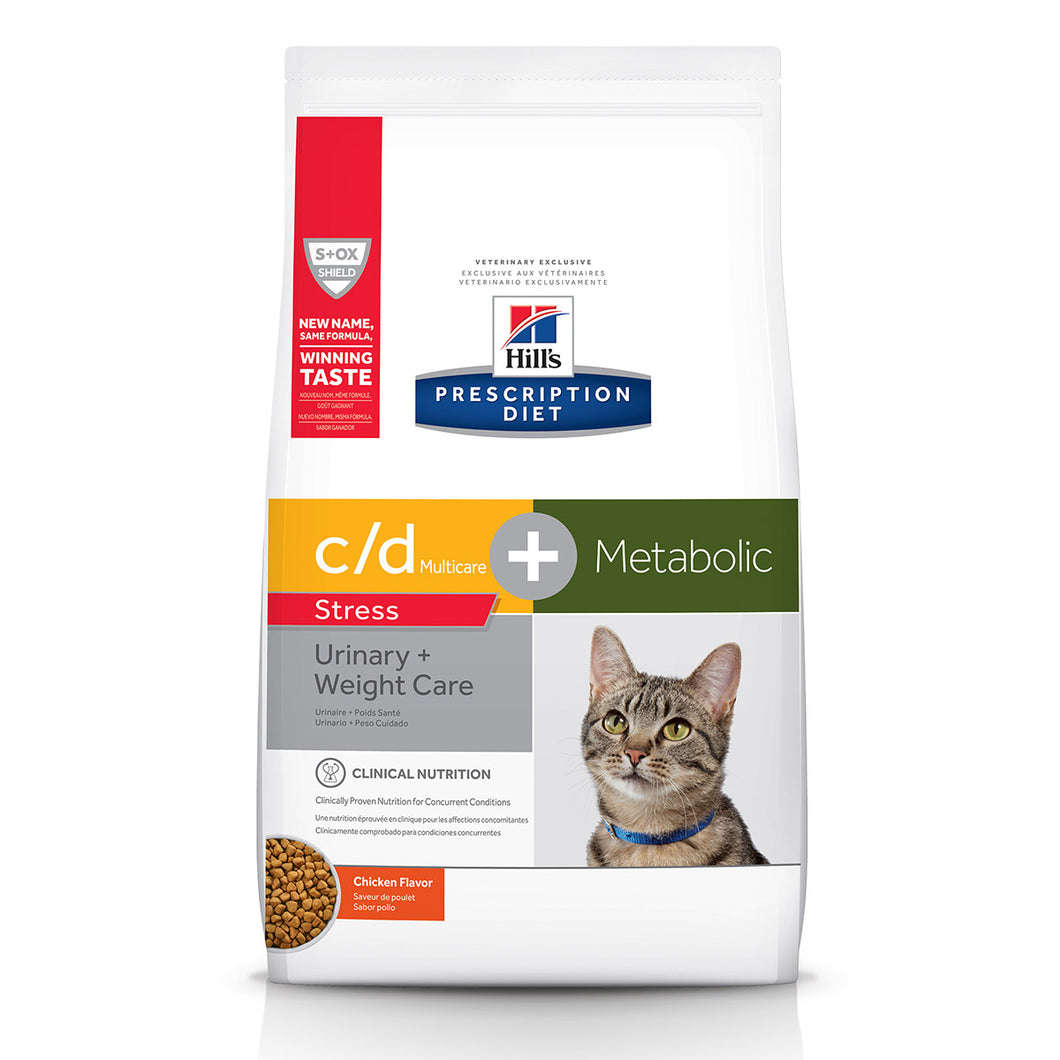 Hill's Prescription Diet c/d Multicare Stress + Metabolic Feline Dry
Regular price $82.15 Sale
Weight + Urinary Care 

Just like the human epidemic, over 55% of the cat population is overweight. Even a little extra weight can impact the pet's quality of life and its' relationship with family members because that extra weight may: reduce play time, put your cat at risk of urinary conditions like bladder stones, and negatively affect the lifelong general health of your cat. Stress has also been shown to negatively impact bladder health as well.

 

Hill's nutritionists & veterinarians developed

 

Prescription Diet®

 

Metabolic + Urinary Stress Feline

 

clinical nutrition especially formulated to help manage your cat's weight and urinary health. In fact, the nutrition in Metabolic + Urinary Stress Feline has been shown to reduce the most common urinary signs by 89% AND to reduce body weight by 11% in 60 days and contains ingredients to help manage stress.
How It Helps:
Naturally works with your pet's unique metabolism
Dissolves struvite stones in as little as 7 days (Average 27 days)
Helps your pet feel full & satisfied between meals
How It Works:
A synergistic blend of ingredients
Controlled levels of magnesium, calcium & phosphorus
Unique fiber blend from fruits and vegetables
Contains ingredients to help manage stress
100% Guarantee We're confident your pet will enjoy Hill's® Prescription Diet® foods. We're so confident that we offer a 100% money-back guarantee.*