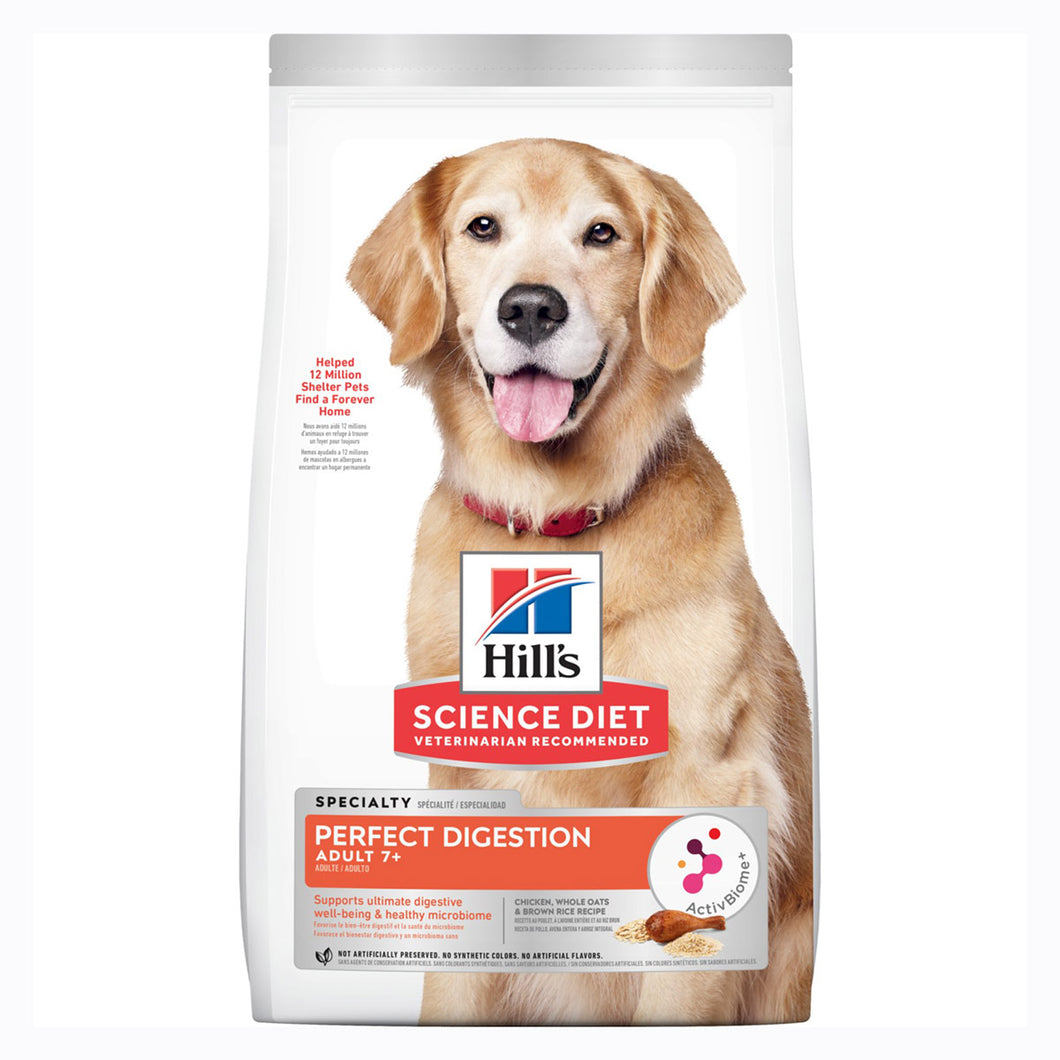 Hills Science Diet Adult 7+ Canine Perfect Digestion Dry Dog Food
Regular price $36.73 Sale
Adult 7+ Perfect Digestion Chicken, Whole Oats & Brown Rice Recipe Dog Food
Prebiotics are nutrients that feed the billions of microbes in the gut microbiome that are essential for good health. Our breakthrough blend of prebiotics, ActivBiome+, supports each pet's unique microbiome for healthy digestion & overall well-being

Contains ActivBiome+, an exclusive blend of prebiotics, & whole grain oats and pumpkin
Delicious food provides balanced nutrition for overall wellness to help your pet age 7+ feel their best
Helps your pet's body absorb & use vital nutrients
High-quality protein to help maintain lean muscles
Balanced nutrition and minerals for vital organ health
Supports graceful aging in dogs to help your pet feel their best in the golden years
Recommended for:
Adult dogs 7+ years to help keep their digestion in balance

Not recommended for:
Puppies, adult dogs ages 1–6, pregnant or nursing dogs. During pregnancy or nursing, dogs should be switched to Hill's Science Diet Puppy food.