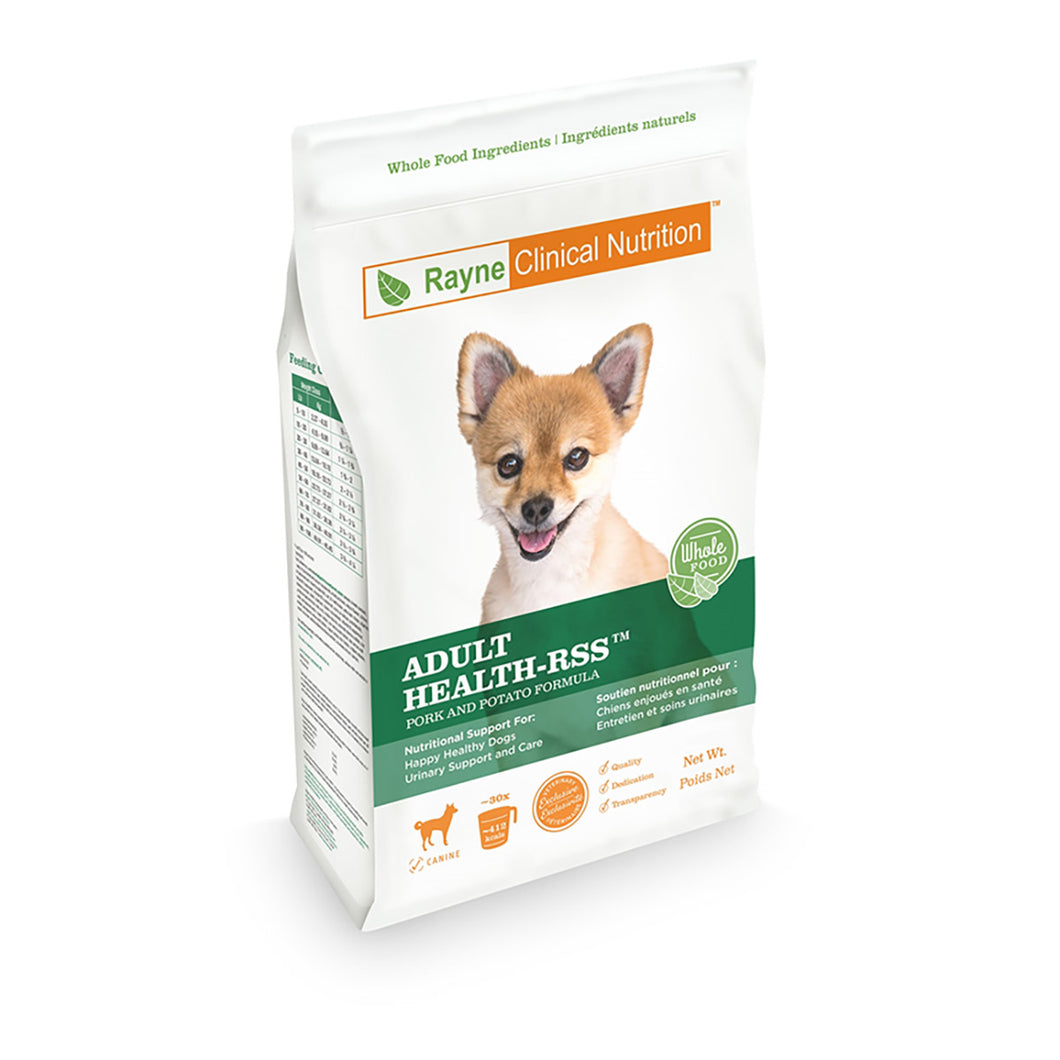 Rayne Clinical Nutrition Adult Health CANINE Pork & Potato RSS
Urinary Protection-RSS uses ingredients that help prevent the formation or reoccurrence of struvite and calcium oxalate urinary crystals and stones. These ingredients are sourced from the North American human supply chain. Rayne diets are simple, more natural diets using whole food ingredients whenever possible.
Indications: aids in the prevention of and management of urolithiasis and is backed by independent RSS testing to substantiate efficacy for both
struvite and calcium oxalate urolithiasis.
Dry Diet Formula: Protein 23% Fat 31% CHO 46%
Pork 30%
Brown Rice 20%
Oat Groats 20%
Dried Potato 13%
Tomato Pomace 4%
Potato Protein 3.5%
Natural Flavour 3%
Canola Oil 3%
Salmon Oil 1%
Sea Salt 1%
FOS 0.25%
Vitamin/Mineral 0.75%
Natural Preservatives 0.05%