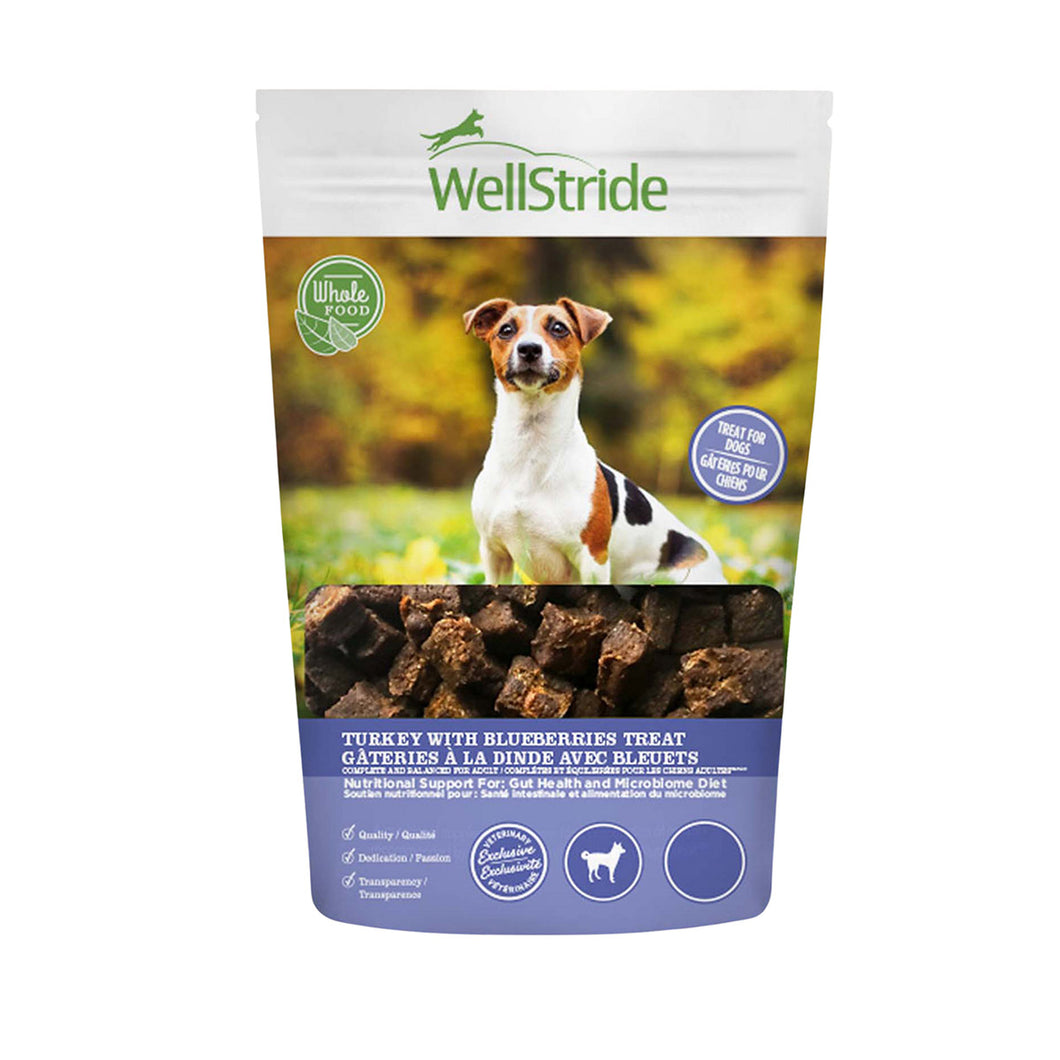 Rayne Canine Wellstride Air dried treat with Turkey and Blueberries
WellStride Air Dried Treats are a carefully formulated solution for heathy pets and pet owners that need and want less processed and lower AGE (Advanced Glycation End-Products) treats. Accumulation of AGEs in the body promotes inflammation and oxidative stress. The unique air-dried cooking process for the treats results in lower levels of AGEs compared to other cooking methods. These are highly palatable snacks that can be used as part of a pet's regular diet, as a training tool, or simply to enjoy the bond that giving a treat provides with the pet.
Turkey, rice, gelatin, cane molasses, glycerin, marine microalgae, tomato pomace, blueberries, spinach, flaxseed, sunflower oil, FOS, carnitine & taurine, mixed tocopherols, rosemary extract, vitamins & minerals.