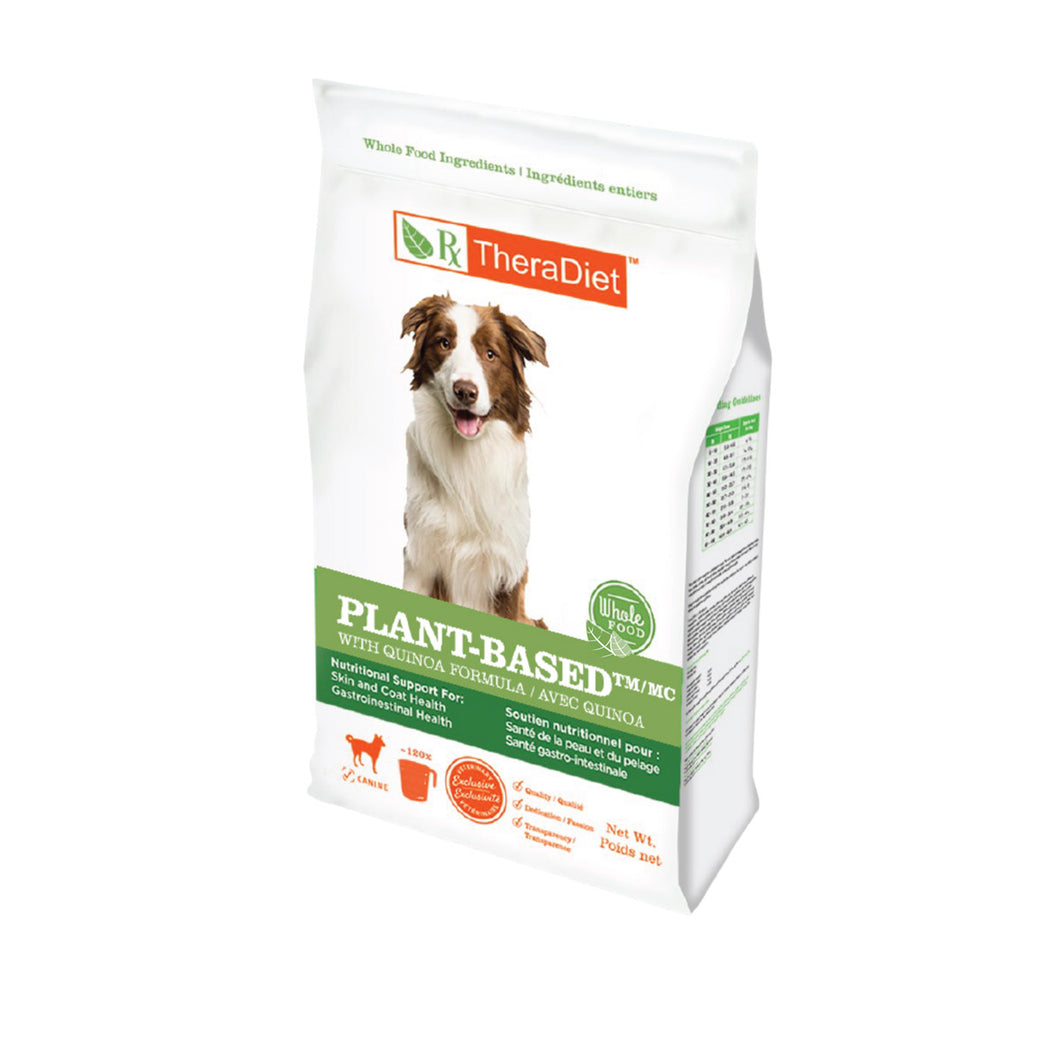 Rayne Prescription TheraDiet Canine Plant Based Maintenance Dry Dog Food
Plant based ™ canine dry diet contains a limited number of plant based ingredients making it appropriate for an elimination diet trial and maintenance option in dogs suspected to have allergic dermatologic or gastrointestinal disease.
Fava beans, quinoa, and millet provide unique, non-animal novel protein and carbohydrate sources. Algae provides a plant based omega-3 source in order to manage the most sensitive allergy patients. A blend of fiber sources and the addition of prebiotics helps to maintain gastrointestinal Health.
Quinoa, Fava protein, millet, fava bean, sorghum, coconut oil, natural flavoring, blueberry fiber, dicalcium phosphate, dried pumpkin, calcium carbonate, flaxseeds, salt, marine microalgae, threonine, fructooligosaccharide, choline chloride, taurine, DL-methionine, vitamins, L-carnitine minerals, tryptophan, mixed tocopherols, rosemary extract.