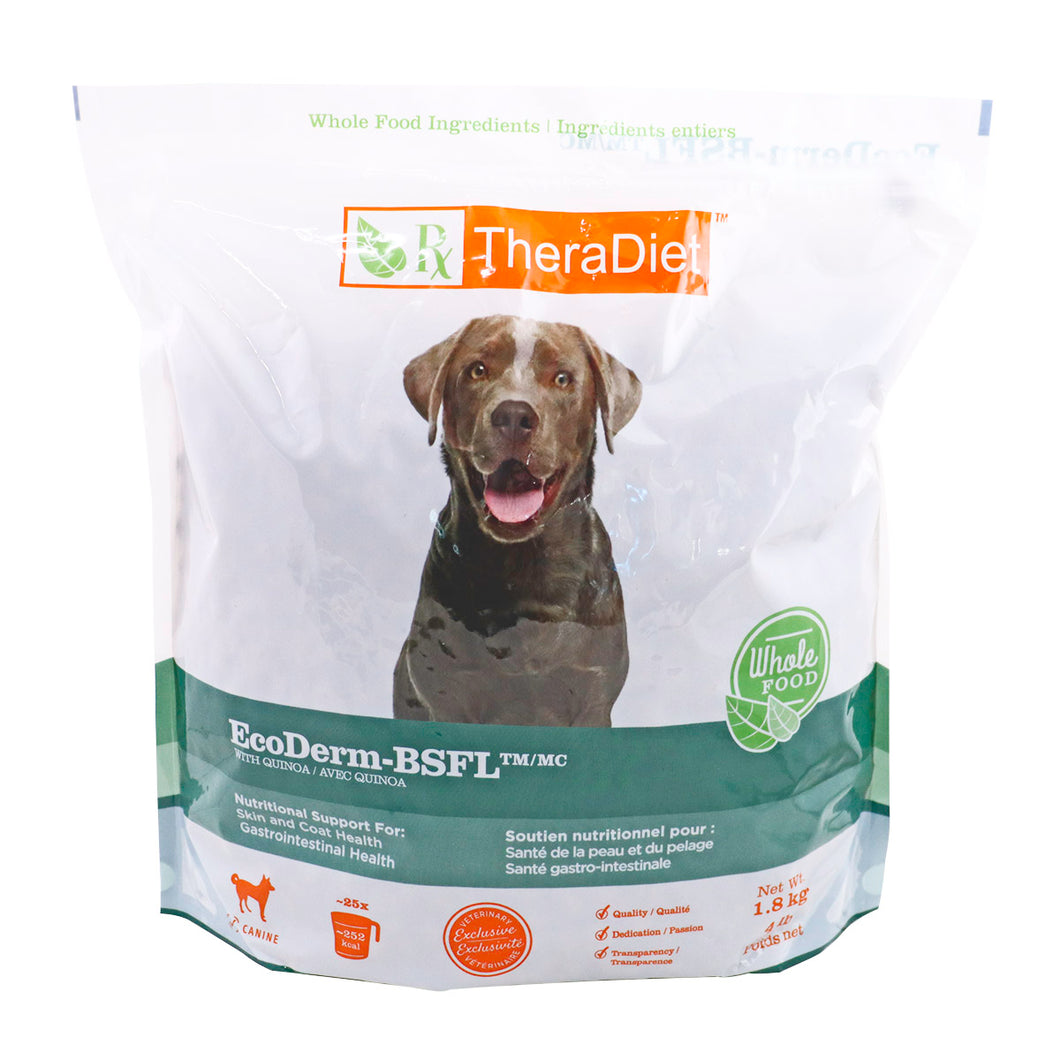 Rayne Theradiet Canine Ecoderm BSFL with Quinoa Dry Dog Food
Regular price $52.30 Sale
EcoDerm-BSFL canine dry diet contains a limited number of novel ingredients making it appropriate for an elimination diet trial and maintenance option in dogs suspected to have allergic dermatologic or gastrointestinal disease.
Black soldier fly larvae and fava beans provide unique protein sources. Ancient grains (quinoa, millet and sorghum) are included as unique carbohydrates sources. Algae provides a plant-based omega-3 source in order to manage the most sensitive allergy patients and contributes to reducing inflammation.A blend of fibre sources and the addition of prebiotics helps to maintain gastrointestinal health.
This diet is carefully formulated to provide recommended levels of all essential amino acids, including methionine and cystine. It is also supplemented with taurine and carnitine to support heart health.