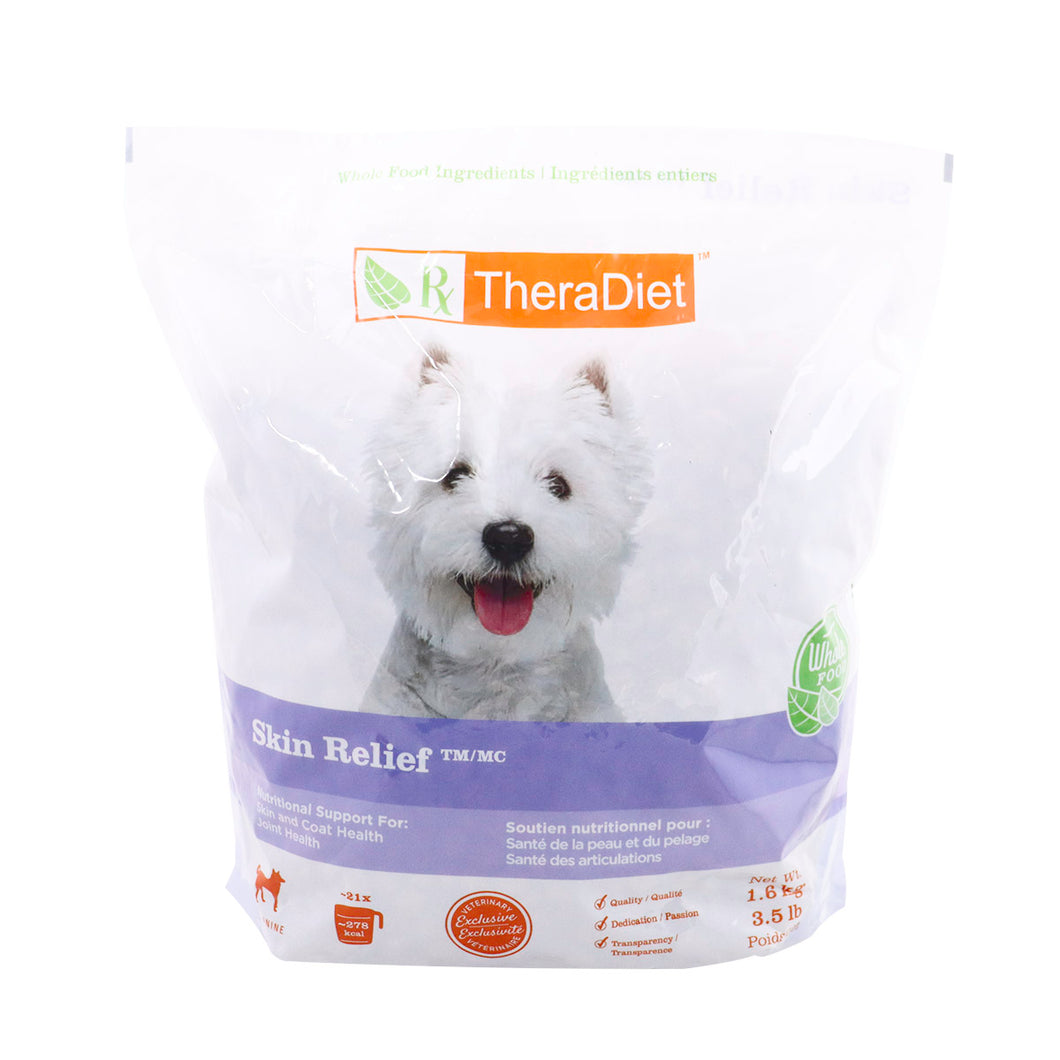 Rayne TheraDiet Canine Skin Relief Dry Dog Food
Regular price $38.74 Sale
Skin Relief canine dry diet provides a rich source of omega-3 fatty acids (EPA/DHA) to reduce inflammation and relieve clinical signs in dogs with atopic dermatitis and/or osteoarthritis. High levels of protein promote the development of healthy skin and coat and maintain lean body mass. Appropriate amounts of essential fatty acids, vitamin A, zinc and biotin support skin barrier function. Inclusion of prebiotics and the addition of miscanthus grass helps to maintain gastrointestinal health and support a healthy gastrointestinal microbiome.

Higher protein and micronutrient levels relative to energy ensures adequate nutrient delivery during calorie restriction for obesity management or for dogs that require reduced caloric intake to maintain ideal body weight.

Supplementation with taurine and carnitine supports heart health.