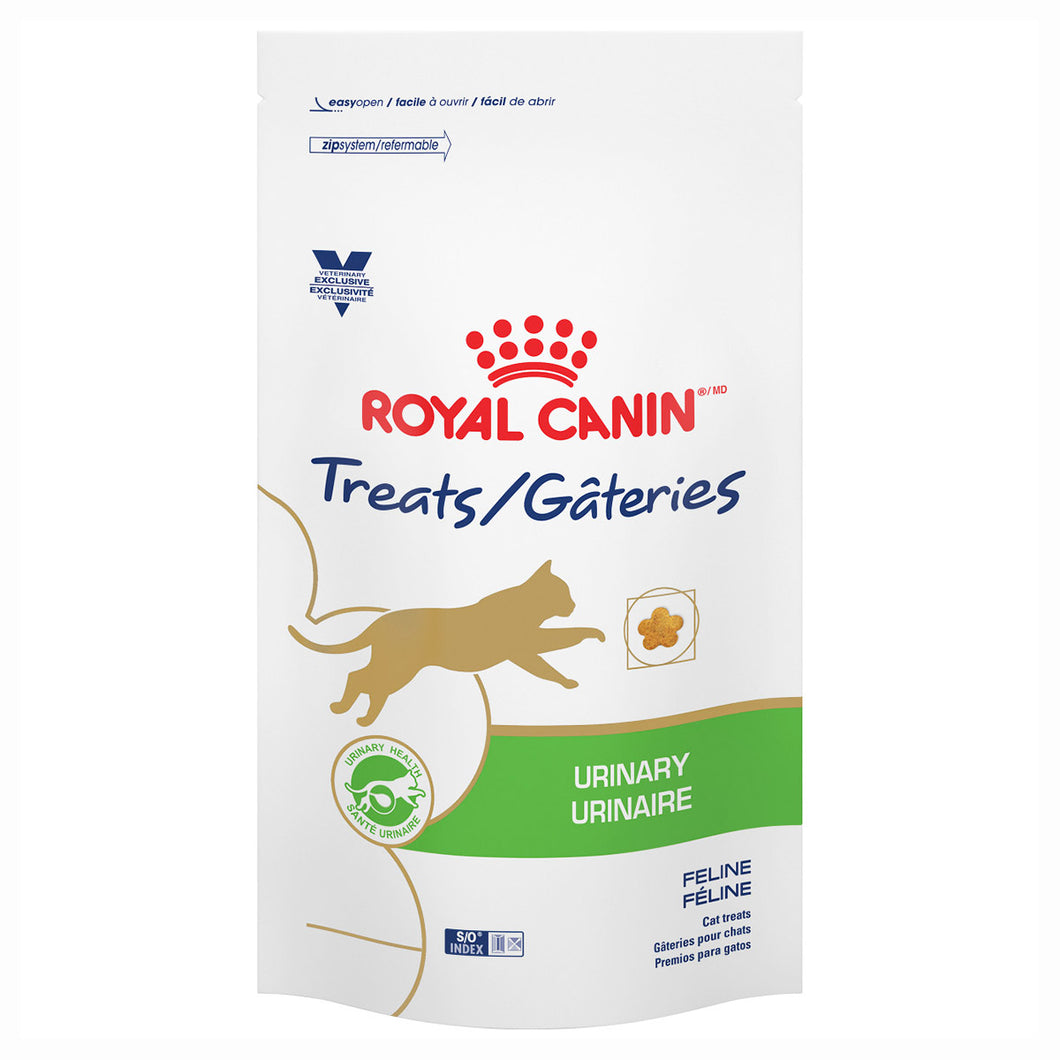 Royal Canin Feline Urinary Treat
Regular price $15.21 Sale
Formulated to support the management of lower urinary tract disease
in the feline patient.
Indications:
• Idiopathic cystitis
• Struvite dissolution
• Struvite and calcium oxalate prevention
• Calcium phosphate (brushite) prevention
Complements your urinary prescription to help restore litter box habits. Relative Supersaturation (RSS) designed to be compatible with URINARY SO formulas to help reduce the risk of struvite and calcium oxalate crystal and stone formation. Low calorie promotes healthy treating to help maintain an ideal body condition.