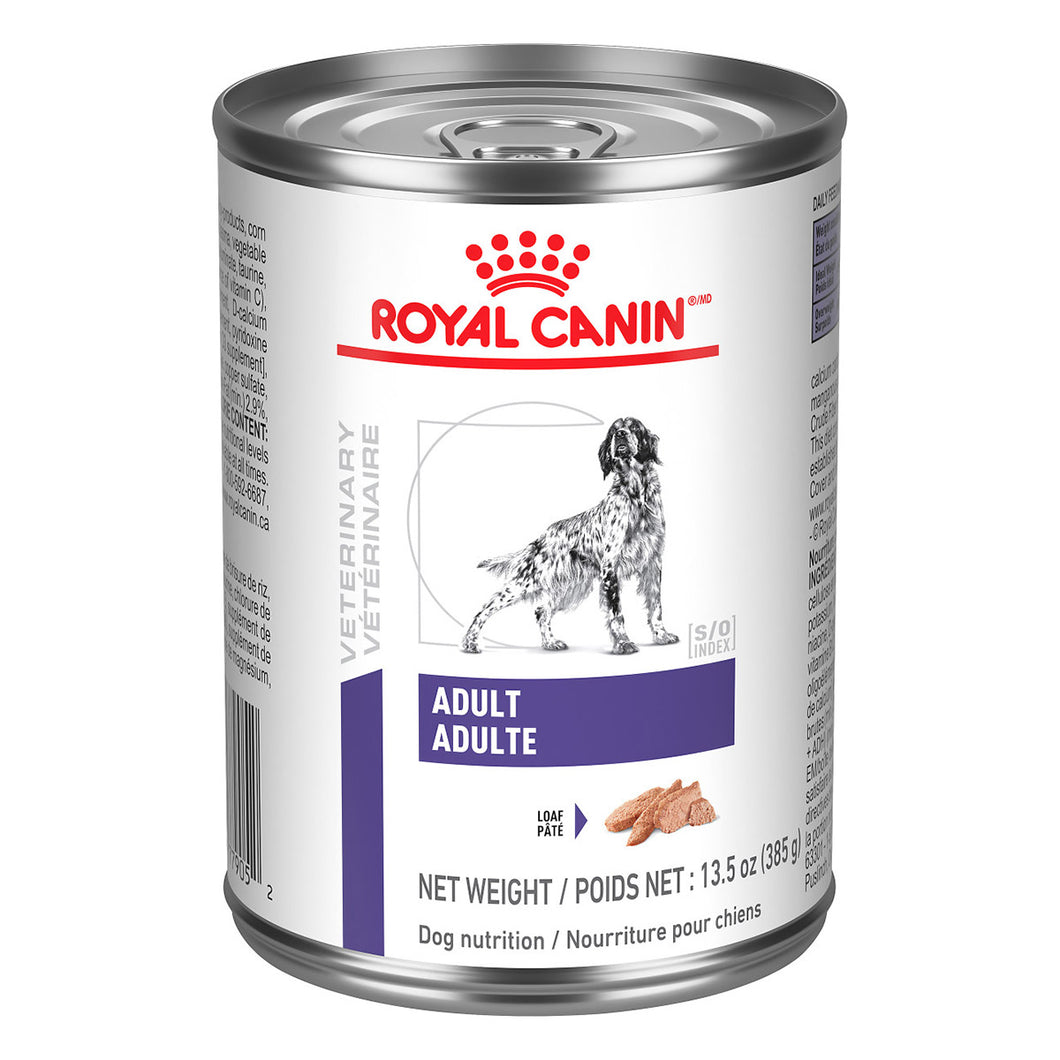 Royal Canin Veterinary Diet Canine ADULT canned dog food
Regular price $60.58 Sale
Precisely developed to provide optimal protein, energy and other nutrients for the specific needs of adult dogs.
S/O® Index supports urinary health
Supports digestive health
Fortifies natural defenses
Supports healthy skin and luxurious coat
S/O Index supports Urinary Health
The S/O® Index indicates that this diet has been specifically formulated to help manage urine pH, urine volume, and mineral concentrations to prevent the formation of struvite and calcium oxalate crystals and stones.

Supports digestive health
Highly digestible protein, prebiotics and zeolite for improved stool quality

Fortifies natural defenses
Synergistic patented antioxidant blend of vitamin C, vitamin E, lutein and taurine to support immune health

Supports healthy skin and luxurious coat
Essential fatty acids (Omega 3 and Omega 6) and trace elements (vitamin A, biotin and zinc) support a healthy skin and coat.