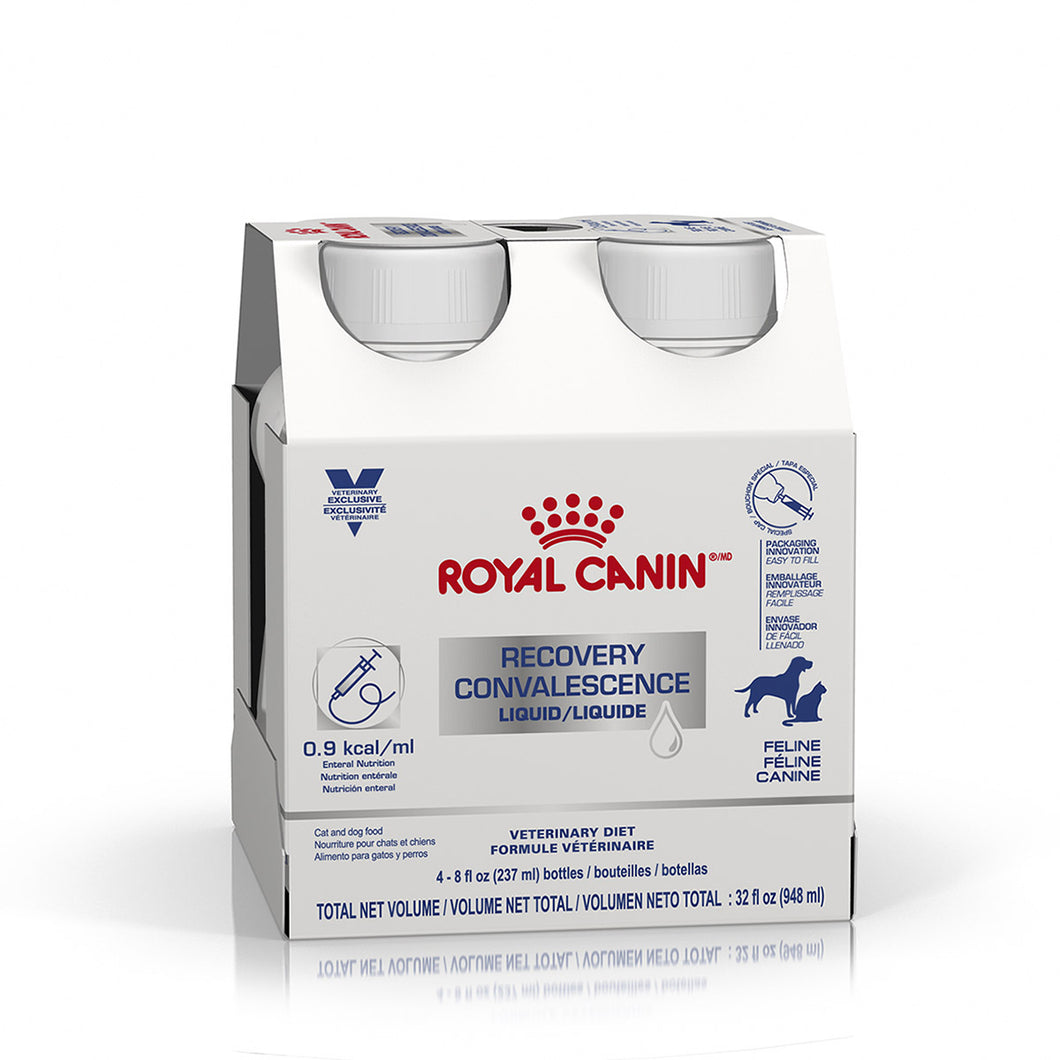 Royal Canin Veterinary Diet Canine/Feline Recovery Liquid- 4pck
Regular price $73.83 Sale
Complete and balanced liquid diet to support nutritional restoration and convalescence of dogs and cats requiring assisted enteral nutrition. 
Liquid formula with adapted viscosity for an easy use whatever the tube size. 
High protein level to help maintain muscle mass during hospitalization and convalescence. 
High energy density that provides daily energy requirements in a reduced feeding volume. 
The synergistic antioxidant complex (including high levels of Vit E, Vit C, taurine & lutein) helps neutralise free radicals.  

** The date on the bottle  is a production date only, and not a Best-Before Date.