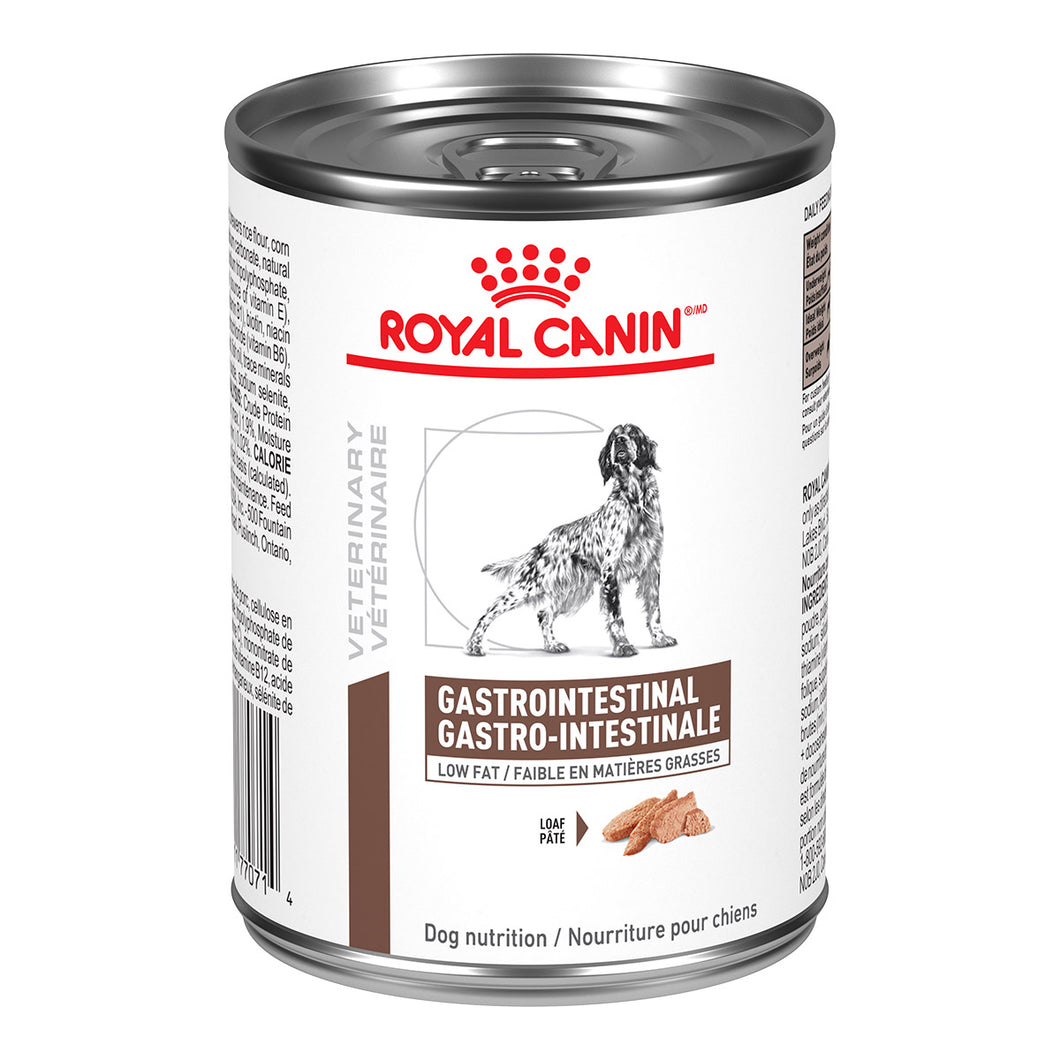 Royal Canin Veterinary Diet Canine GASTROINTESTINAL LOW FAT canned dog food
Specially formulated to assist with the management of gastrointestinal disease in adult dogs requiring a low fat intake.
Low fat
Supports digestive health
Highly digestible
S/O®

 

Index supports urinary health
Low Fat
Low fat content for the management of fat intolerant conditions.

Supports digestive health
Highly digestible protein, prebiotics and zeolite for improved stool quality

Highly digestible
Ensures optimal nutrient absorption during times of reduced intestinal function

S/O Index supports Urinary Health
The S/O® Index indicates that this diet has been specifically formulated to help manage urine pH, urine volume, and mineral concentrations to prevent the formation of struvite and calcium oxalate crystals and stones.