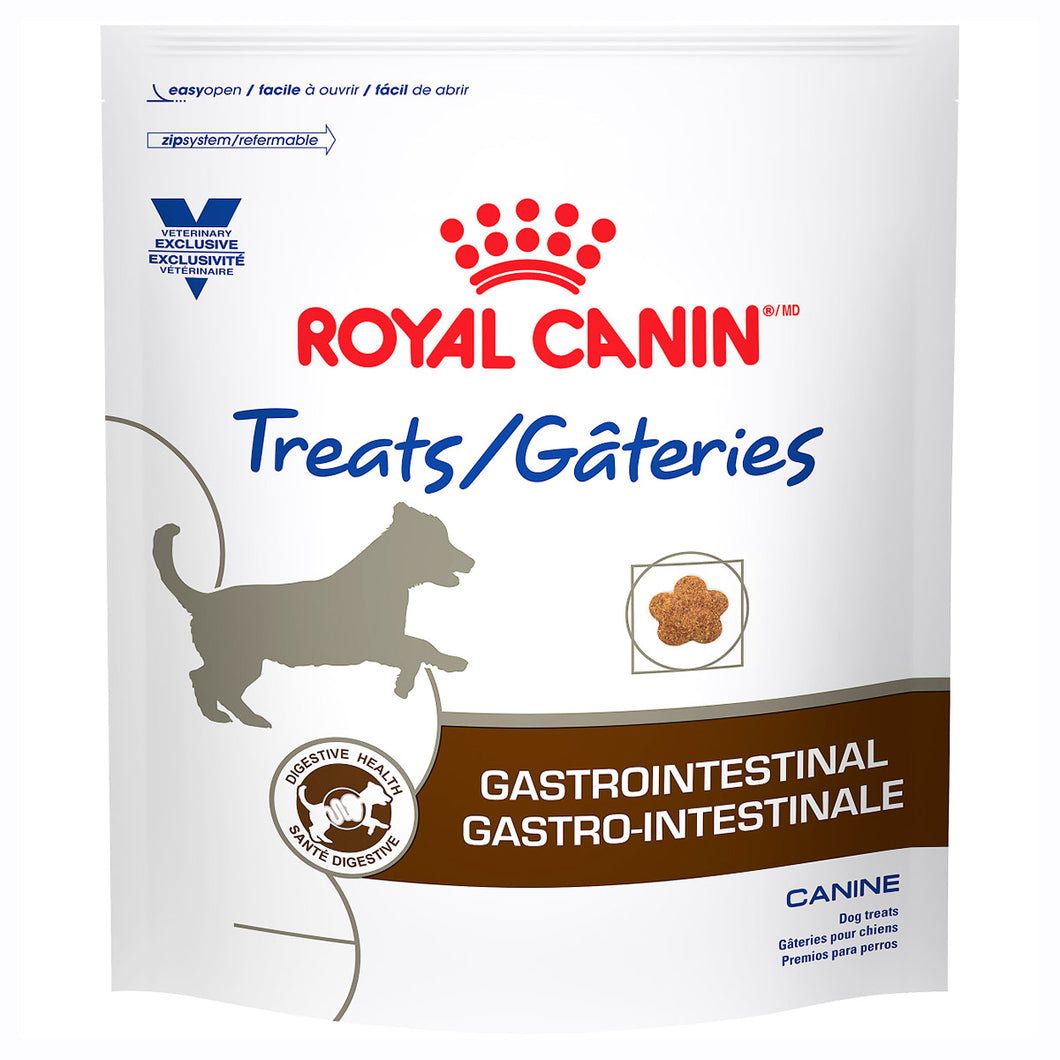 Royal Canin Veterinary Diet Canine Gastrointestinal Treat
Regular price $19.38 Sale
Formulated to support the management of gastrointestinal disease in the canine patient. Indications:
• Acute pancreatitis
• Chronic pancreatitis
• Acute gastroenteritis
• Hyperlipidemia
• Lymphangiectasia
• Protein-losing enteropathy
• Exocrine pancreatic insufficiency

Gasto Intestinal treats complements your gastrointestinal prescription to help provide digestive relief and increase patient comfort. Low fat which provides a healthy treat option for patients suffering from fat intolerant conditions. Highly digestible protein, prebiotics and zeolite supports a sensitive digestive tract and reduces the likelihood of vomiting and diarrhea. Treats should be limited to no more than 10% of the daily caloric intake.