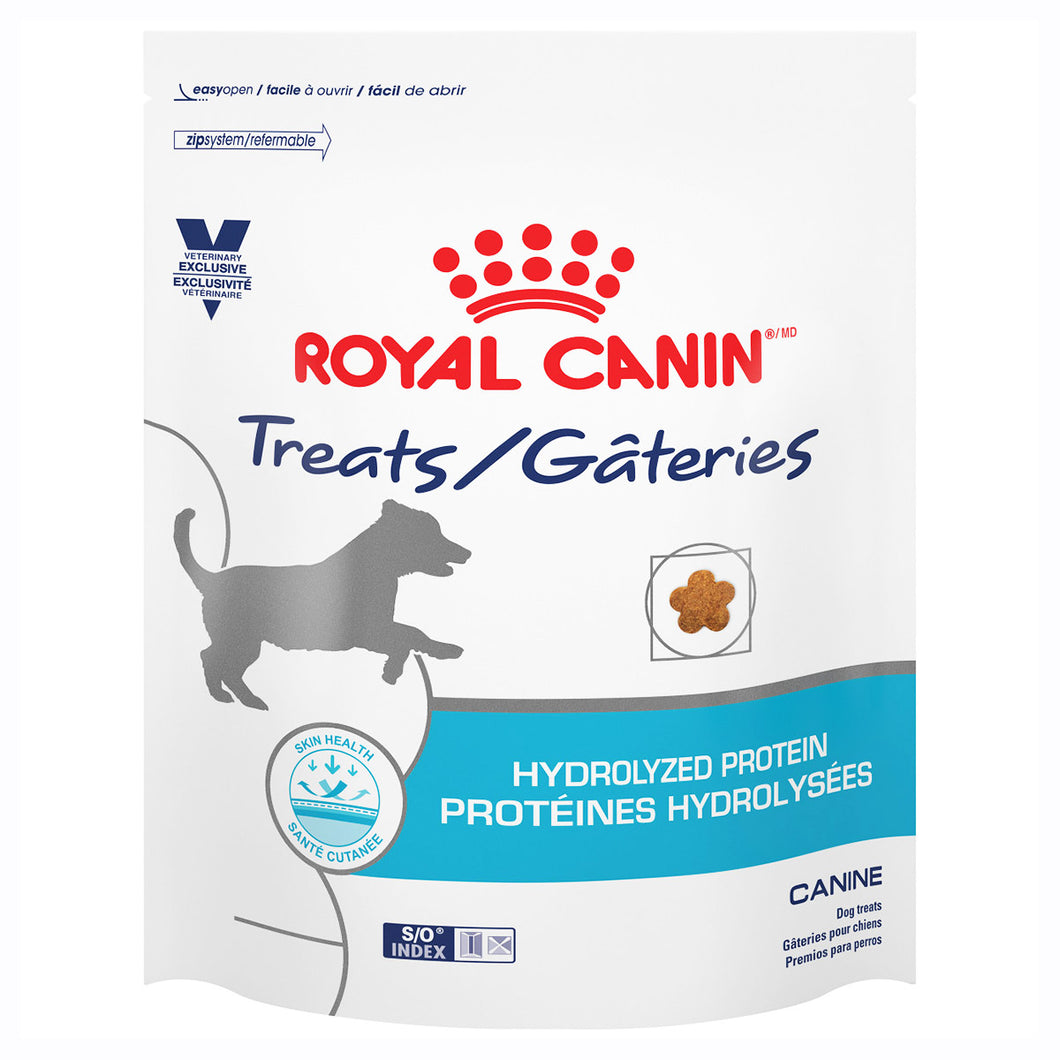 Royal Canin Veterinary Diet Canine Hydrolyzed Protein Treat
Regular price $19.38 Sale
Formulated to support the management of adverse food reactions in the
canine patient. Indications:
• Adverse reactions to food
• Inflammatory bowel disease
• Exocrine pancreatic insufficiency
Canine Hydrolyzed Protein treats are hypoallergenic which complements your dietary prescription to help provide gastrointestinal
and allergy relief and increase patient comfort. Suitable for dogs on HYPOALLERGENIC HYDROLYZED PROTEIN elimination. Formulated with hydrolyzed soy protein. Low molecular weight protein; highly digestible. DNA testing on finished product using polymerase chain reaction(PCR) assay ensures no protein contamination. S/O® Index. Reduces the risk of struvite and calcium oxalate crystal and
stone formation.