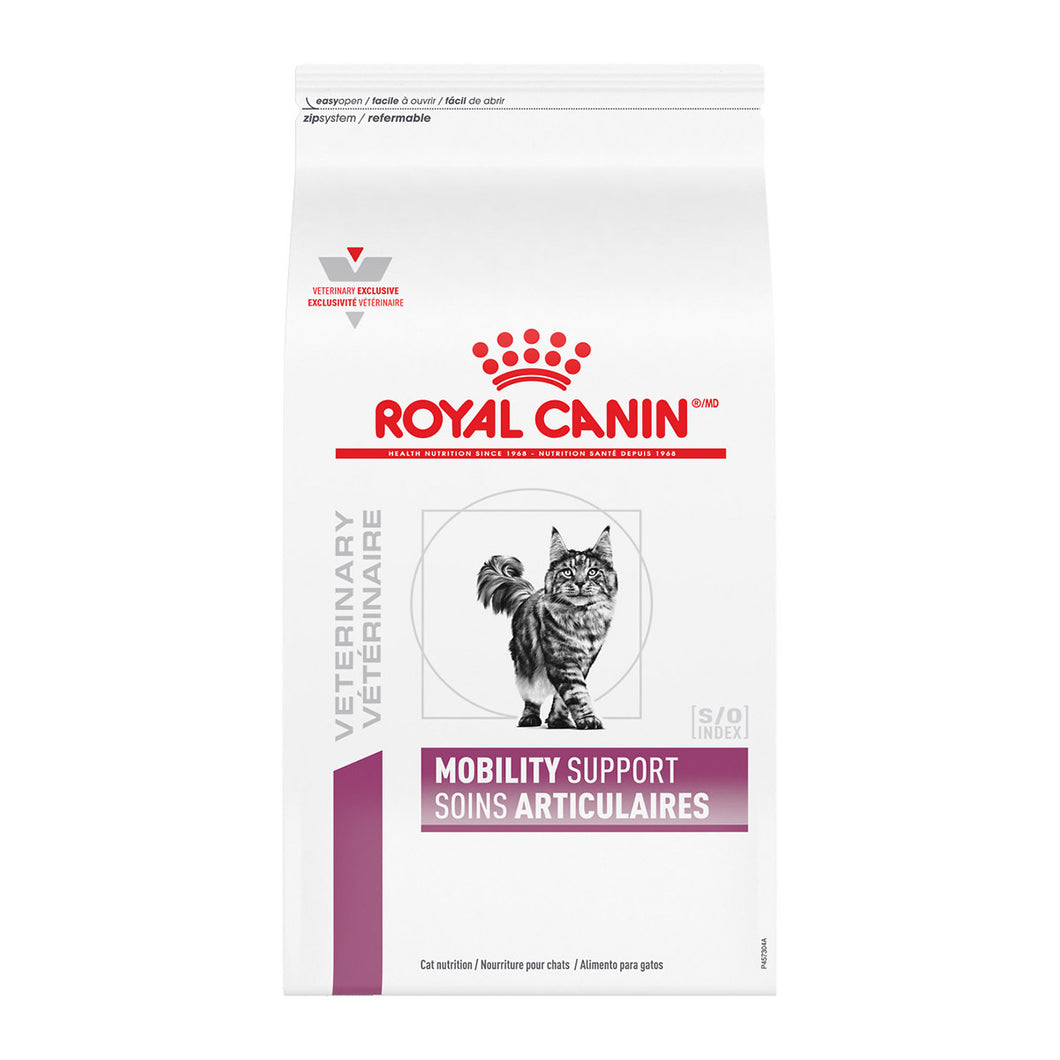 Royal Canin Veterinary Diet Feline MOBILITY SUPPORT dry cat food
Royal Canin Veterinary Diet MOBILITY SUPPORT is specially formulated to help improve joint health and reduce joint pain in adult cats.
Clinically proven to reduce the signs of arthritis
Helps reduce inflammation
S/O®

 

Index supports urinary health
CLINICALLY PROVEN TO REDUCE THE SIGNS OF ARTHRITIS
Synergistic blend of green lipped muscle powder, glucosamine, chondroitin, EPA and DHA to reduce the clinical signs of arthritis.

HELPS REDUCE INFLAMMATION
Supplemental omega-3 fatty acids (EPA and DHA) validated to reduce inflammation of the body.

S/O® INDEX SUPPORTS URINARY HEALTH
The S/O® Index indicates that this diet has been specifically formulated to help manage urine pH, urine volume, and mineral concentrations to prevent the formation of struvite and calcium oxalate crystals and stones.