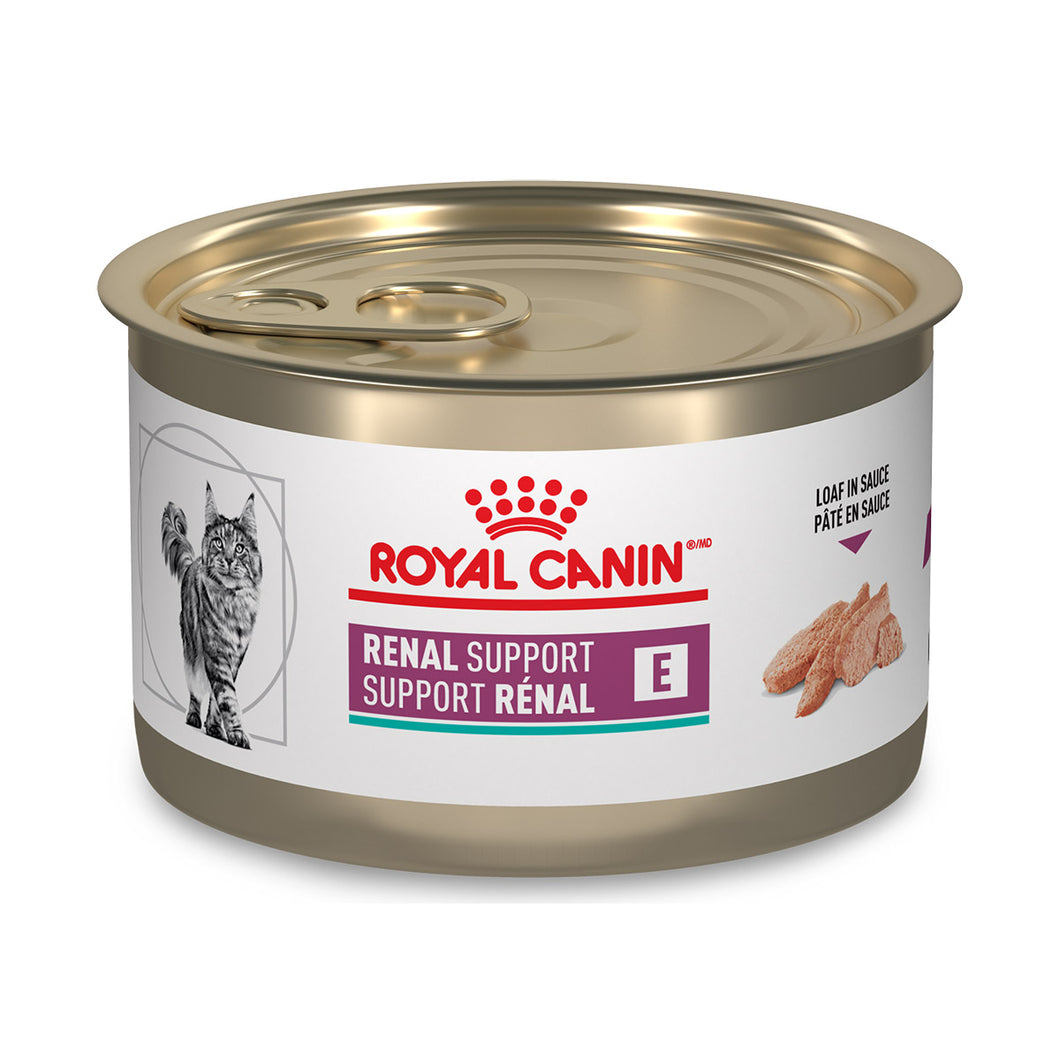 Royal Canin Veterinary Diet Feline RENAL SUPPORT E canned cat food
Specially formulated to assist in appetite stimulation and the management of renal disease in adult cats.
Appetite stimulation
Slow disease progression
Improved quality of life
Reduces inflammation
Concentrated Energy
Appetite stimulation
Stimulates the appetite of pets through exceptional aromas, flavours and textures.

Slow disease progression
Reduced levels of highly digestible protein and restricted phosphorus to reduce stress on the kidneys

Reduces Inflammation
Supplemental omega-3 fatty acids (EPA and DHA) validated to reduce inflammation

Concentrated Energy
A high energy density reduces potential for weight loss during times of reduced food consumption.